This is the second in the new series of posts I'm writing on
'Things Classical Music Costs Less Than'
and I've decided to take a slightly different, more local, approach this time, looking the
Welsh National Opera's
production of
La Bohème
.
The basic idea is to contrast the cost of classical music with other activities or purchases to show that great live music is much cheaper than many people think. However, in the first post in the series (
which looked at the BBC Proms
) the things that I chose to compare a ticket to were fairly random. Having thought about it, in the future I'm going to compare ticket costs with local activities that are actual alternatives to going to a concert, rather than with different types of products. In this case, I'll be focusing on Cardiff, as although the WNO is a touring opera company, they are based at the
Welsh Millenium Centre
WNO - La Bohème at the Welsh Millenium Centre: £12 £5 - £40
Both the WNO and Welsh Millenium Centre websites advertise £5 as the cheapest ticket price for this production, and although I couldn't seem to find any that were available (they may have sold out or be concession prices) £12 is still very cheap. Having sat in some of the cheapest seats in this particular theatre, I can testify that they aren't so far away that everything will pass you by!
This production is sung in Italian, with surtitles in both English and Welsh, and has had plenty of good reviews (from
The Telegraph
,
The Guardian
, and
The Arts Desk
among others), so should appeal to both newcomers and opera regulars alike.
If you're not in Cardiff then this production will also appear in Swansea, Llandudno, Birmingham, Oxford, Liverpool, Southampton, and Bristol.
Update: The WNO has informed me that £5 tickets are available for everyone, not just concessions, but they might get sold out - I assume that's why I couldn't see any. That makes it even better value, and cheaper than a few other events, including some of Glamorgan's cricket matches.
Wales vs Argentina at the Millenium Stadium: £32.40 - £42.70
This is the first match of the autumn
for the Welsh national rugby team against Argentina, and although tickets for children under 16 are £11.35, the cheapest adult ticket is more than double the price of a ticket to La Bohème. For
the match against Australia
there are some cheaper tickets, but the most expensive goes up to £73.80.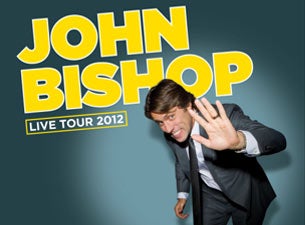 John Bishop - Rollercoaster: £34
Cage Warriors Fighting Championship 49: £26.50 - £41.50
If mixed martial arts is your thing, then you'll be please to know that the Cage Warriors Fighting Championship, 'Europe's leading mixed martial arts organisation'
is coming to Wales for the first time in October.
You may not be so pleased to hear that the cheapest ticket is more than double the cost of the cheapest ticket to La Bohème.
Noel Gallagher's High Flying Birds: £50.75 - £65.50
This weekend Noel Gallagher's High Flying Birds, the former Oasis guitarist's new band,
perform at the Cardiff Motorpoint Arena
, but the cheapest ticket costs £10 more than the most expensive ticket to La Bohème.
George Michael - Symphonica, The Orchestral Tour: £83.60 - £100.10
After his recent performance at the closing ceremony of the 2012 Olympics George Michael has resumed his Symphonica tour, and
will be performing in Cardiff
for two nights in October. However, the tickets are rather expensive, and if you find paying £83 to see George Michael a bit steep, you and several friends could probably get the cheapest seats to La Bohème, as well as a rather nice dinner, for the same price.